You can save valuable time by outsourcing your essential admin tasks to Manderey Admin Services
Document formatting, spreadsheets, graphs, presentations, image insertion, proofing
When you need a professional look to your documents, spreadsheets, presentations or marketing collateral
A final check before going to print
Marketing Services
Postings on Facebook, LinkedIn, Instagram, Pinterest
Website postings and blog entries
Direct mail and digital mail outs
Contact list maintenance
WordPress content updates
Image management
Source, edit and resize images for your documents, presentations, reports and marketing collateral
File management
Design and implementation of logical and easy-to-use
digital and hard copy filing systems
Manderey can provide a helping hand outside a business environment as well.  
Here are some examples of how you can utilise our experience and know-how so that you can maximise your time:
Sorting, digitising, editing and cataloguing your photos
Sourcing and editing images for projects or special one-off's - invitations, menus, school and uni projects
Personalised stationery design and production
Personalised photo books
Occasion Services including gift wrapping, card mail outs and reminders
Name and/or address change administration
Filing systems - paper and digital
Bill payment and/or due date reminders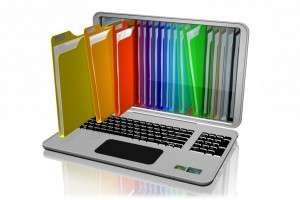 As an experienced admin professional, Amanda Reeves helps by looking after some of the time-consuming tasks for you … allowing you get on with the essentials.
Amanda has an office background of more than 30 years and loves to help people. She has worked in both large and small organisations as a personal assistant to senior managers and small business owners.
Since starting Manderey in 2013, Amanda has built her knowledge specifically around the tools needed to help market and grow start-up and small businesses.
So all in all, you can feel pretty good about engaging Amanda to help with your business and personal admin needs.
Alison Oldfield
Marketing Manager,  The Finishing Touch
Amanda is conscientious and diligent, and always gets everything done that we ask, exactly as we'd like it.  She's a terrific resource for a small business to be able to call upon for any of the many administrative tasks that otherwise simply wouldn't get done.  Her organisation skills and attention to detail are sensational.
ftouch.com.au
Meredith Fuller and Brian Walsh
Why are we so impressed with Amanda from Manderey? She gives value-added, hits the ground running, knows exactly what we need and suggests even better ways of doing things. Her organisational skills are excellent, and she has a warm, calm style that is infectious when there are urgent deadlines. The quality of her administrative work demonstrates her extensive background working in a variety of organisations and businesses, and her competence is strong in an extensive range of tasks. Not only can she manage and organise the office requirements, she is also adept at sourcing products, items, processes, and anything else that is needed. She is a hard working, diligent team player and is a pleasure to be with. We highly recommend her to businesses of any size, and for tasks from simple to complex. She is insightful, perceptive, discreet, and kind. These personal qualities ensure that she has a winning style when dealing with any one; from staff, clients, customers, and colleagues. She is able to self-manage, take direction, and keeps everyone informed of where the projects are and how everything is going on a regular basis. An ideal contractor!
meredithfuller.com.au
kailashstudios.com
Pricing
We can work from small blocks of work to ongoing larger projects. Various pricing options and packages are available.  For further info see the Pricing page.