You can save valuable time
by outsourcing your essential admin tasks to
Manderey Admin Services
Document formatting, spreadsheets, graphs, presentations, image insertion, proofing
When you need a professional look to your documents, spreadsheets, presentations or marketing collateral
A final check before going to print
Marketing Services
Postings on Facebook, LinkedIn, Instagram, Pinterest
Website postings and blog entries
Direct mail and digital mail outs
Contact list maintenance
WordPress content updates
Image management
Source, edit and resize images for your documents, presentations, reports and marketing collateral
File management
Design and implementation of logical and easy-to-use
digital and hard copy filing systems
Manderey can provide a helping hand outside a business environment as well.  
Here are some examples of how you can utilise our experience and know-how so that you can maximise your time:
Sorting, digitising, editing and cataloguing your photos
Sourcing and editing images for projects or special one-off's - invitations, menus, school and uni projects
Personalised stationery design and production
Personalised photo books
Occasion Services including gift wrapping, card mail outs and reminders
Name and/or address change administration
Filing systems - paper and digital
Bill payment and/or due date reminders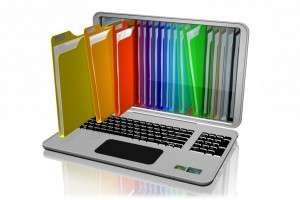 As an experienced admin professional, Amanda Reeves helps by looking after some of the time-consuming tasks for you … allowing you get on with the essentials.
Amanda has an office background of more than 30 years and loves to help people. She has worked in both large and small organisations as a personal assistant to senior managers and small business owners.
Since starting Manderey in 2013, Amanda has built her knowledge specifically around the tools needed to help market and grow start-up and small businesses.
Amanda is conscientious and diligent, and always gets everything done that we ask, exactly as we'd like it.  She's a terrific resource for a small business to be able to call upon for any of the many administrative tasks that otherwise simply wouldn't get done.  Her organisation skills and attention to detail are sensational.
Alison Oldfield
Marketing Manager,  The Finishing Touch
ftouch.com.au
Amanda has been a huge help to me from when I was starting up and now that I'm more established. She has been able to take care of so many things that I don't have time for and helped guide me through some of the technical things I still need to do.
Gail Greatorex
Director, Product Safety Solutions
productsafetysolutions.com.au
We can work within small blocks of work through to larger projects and ongoing engagement. Various pricing options and packages are available.